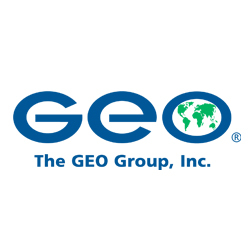 Correctional Officer
Sorry, this job has expired.
Plainfield, IN
The GEO Group is a leader in our industry. We ensure our employees a stable career, competitive benefits, and a diversified range of employment. With us, there's no telling how far you'll go. Now's the time to start your journey!

Currently we're hiring for a correctional officer in Plainfield, Indiana.

You will be part of a stable, established and yet still growing organization with a great deal of diversification, which will present you with a range of different challenges. Since we prefer to promote from within, you will have opportunities to move to other facilities, as well as to different divisions within the company. We value your hard work and professional dedication and will reward you with a competitive compensation package that includes full benefits:

• Medical, Dental and Vision coverage
• Term life insurance (includes spouse and dependents)
• Accidental death and dismemberment insurance
• Short- and long-term disability
• Flexible spending account
• 401(k)
• Stock purchase program
• Tuition reimbursement
• Legal program-Legal Club of America
• Paid time off
• Direct deposit
• Theme park and attraction discounts

Some of your responsibilities will include:
• Overseeing and monitoring the activities of the inmates or detainees in living areas, recreation activities areas, dining areas and visitation areas.
• Coordinating and monitoring inmate or detainee movements.
• Conducting counts and providing emergency response as needed.
• You may also be assigned to various posts including, but not limited to, the control room, front and sally port entrance, health services, special housing, perimeter safety, transportation, work details, reception, intake and visits officer, etc., as required by management.
• Providing safety in program activities and supervising labor crews in various areas around facility.
• Conducting shakedown for contraband materials, either individually or as part of a specialized team; confiscating contraband in accordance to facility and contracting agency policies and procedures.
• Initiating disciplinary reports on inmates or detainees.
• Preparing reports and maintaining daily logs as required.
• Ensuring prompt and appropriate assistance to inmates or detainees in the event of injury, illness or trauma.
• Promoting facility cleanliness and reporting need for maintenance or repairs.
• Serving as member of special teams to respond to emergencies as required.
• Completing training courses as required by facility training standards.
• Performing correctional duties for any shift as defined by management.

• High school diploma or equivalent certification is required.
• College coursework and advanced training in behavioral sciences, correctional services or related field, preferred.
• A background in security operations/corrections is helpful but not required.
• Working experience in a correctional setting is preferred but not required.
• Possession of applicable state requisites for employment.
• Ability to work overtime as required.
• Ability to handle physical and mental stress associated with working extended hours.
• Must be able to regularly report to work without being late.
• Must be able to complete 6 weeks training uninterrupted.
• Ability to be physically alert on any shift that is assigned.
• Ability to work up to 16 hours within a rolling 24 hour period.
• Must possess valid state driver's license.
• Training in cultural diversity or sensitivity preferred.
• Mature
• Flexible

• Ability to command the respect and confidence of inmates or detainees and staff.
• Must be philosophically committed to the objectives of the facility.
• Possess a high tolerance to mental stress.

Your world of opportunities begins here! Apply today! Click on "Apply now" to be directed to fill out your online application.

The Geo Group is an Equal Opportunity Employer.
8636